Fan Wall Units (CRAH)
CANATEC latest mission-critical Fan Wall Unit (CRAH) designed to deliver high cooling capacity output for Data Centres specifically. The Fan Wall unit is highly customizable to fit unique customers' requirements in their facilities. Being one of the  most advanced chilled water cooling system in the industry, CANATEC Fan Wall unit delivers highly reliable and efficient cooling to even the largest data centres.
Engineered to suit hot & cold aisle containment which separates hot and cold air, this further increases efficiency in the long run which drastically lowers the total cost of ownership (TCO) for our clients.
Designed and optimized cooling for hyperscale Data Centres
Fully customizable and modular for unique requirements
Omits the need for Raised Floor
Custom design for ease of maintenance
Low overall PUE
Low Total Cost of Ownership (TCO)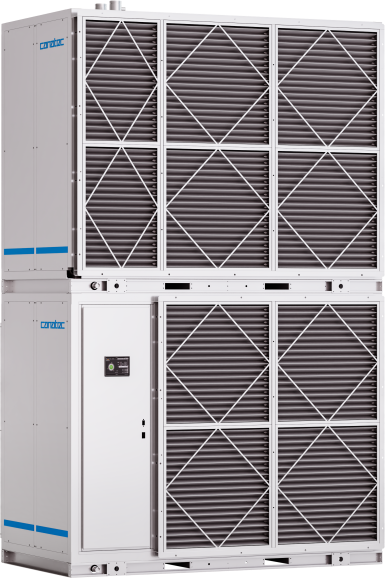 Fan Wall (CRAH)
Capacity : 150kW to 800kW