Water Detection System
Server facilities are the nerve centres for most modern businesses, where thousands of optical and electrical connections are concentrated in a densely packed space. Water accumulation on the floor or water dripping from overhead piping can and does interrupt server operations. Early detection of any water leakage can activate the maintenance team on scene in time to deal with the threat.
Raised floor facilities are even more vulnerable because leakage is concealed. A water leak in a visible area might be noticed by employees but if the leak occurs beneath raised floors, the first alarm may occur when a critical system shuts down or water begins to rise through the structural floor to lower levels in the building.
TraceTek alarm and monitoring systems allow early detection to tackle any water leakage before damages are done. Comprising of different modules and systems for specific applications, Canatec shall assist to come up with the most optimal solutions for your water leakage prevention.
Suitable Applications :
Raised floor computer facility
ISP/co-location facilities
Fiber optic switch sites
Racked equipment
Control / Trading rooms
Achival storage
PBX rooms, room server equipment rooms
Executive offices
Museums, historic buildings
Detection Modules
With point sensing approach to leak detection, liquid must reach the location of a probe to trigger an alarm. Depending on the circumstances, a leak may grow and spread considerably before reaching an individual probe. With distributed sensing, liquid is detected if it makes contact anywhere along the length of sensing cable that monitors an entire area. TraceTek water detection system is able to detect the leak at its source, signals the alarm and displays the exact distance to the leak which allow users to quickly locate the leak source.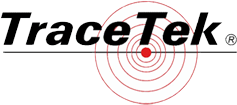 Sensing Cables
TraceTek unique sensing cable makes it possible to detect leaks at their source. Extremely resistant to corrosion and abrasion, the 4-wire small and rugged cable dries and clears quickly and the cable construction leaves virtually no place to trap moisture. TraceTek developed water sensing cable with the ability to detect and precisely locate any water leakage.